Lost and found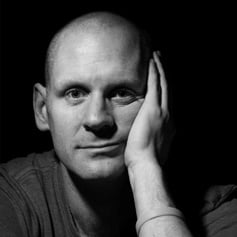 Lost (things lost during lockdown) :
Direct contact with my family and friends (terrible loss).
Purpose (at least from some aspects of my life).
Piece of mind (at least for the time being and not always but some of the time).
Camaraderie at work (mostly due to the loss of face-to-face).
Variation (my life was very varied, travelling to different places to teach or to meet or to ride a bike, not just the same Groundhog day each day).
'Found' my family (not that I didn't know them already, but I will know them better than I would have ever possibly known them after this and that is a gift).
Meditation (rediscovered).
Stability and routine (not something I'm good at but something I'm learning to be better at).
Boredom (I haven't known that for a long time).
Cooking
Eating the best I've ever eaten that I can remember.
Value in face-to-face interaction.
Resilience (at least some of the time).
As there was before and as there will be again, so there are positives and so there are negatives; ideally best for us to focus on the good bits if at all possible.
Blog Post Number - 2375