Let me Know When you get There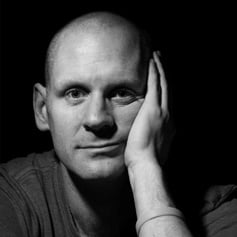 One of my friends once asked me "how many implants do you have to place before you stop worrying about placing the implants?"
My reply was "I'll let you know when I get there."
As surgeons, we think we will reach a certain situation where surgery will never be stressful again, we will never encounter a problem, or everything will go and we won't see a complication.
The same thing applies to running a business (in my experience at least). If you ever reach the point where you can relax and you have enough patients or patients aren't complaining about the wait and your staff are great and your equipment is all good and you have plenty of capacity to provide the work or there isn't a competitor opening up 100 yards away whose aim is to put you out of business, then let me know; I'd be delighted to hear from you.
Just when you think you might have things steady, you get 'hamstrung on some idol Tuesday afternoon'.
Just for the record, just for today, here is some free advice.
You're not going to get there.
'If you're all about the destination then take a fu*king flight'.
Frank Turner
Blog post number: 1605