Leaving Them Alone on a Busy Day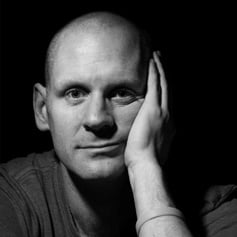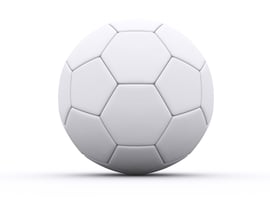 Sunday was busy.
I was up at 6:15 to walk the dog and have a little coffee before getting on the bike at 6:45 to meet the 'Sunday bike lot'.
This is an utterly new group to me that I have been introduced to by Chris, a dentist from Nottingham that I have got to know. It's a fantastic group with a decent age range and a pretty high standard of bike riding.
Most of the core group though, and in the same situation as me, have other responsibilities on a Sunday rather than riding a bike for fun for as long as you want. By the time we reached the castle about 1 hour and 40 minutes into the ride some guys fancied a coffee, but one of the guys was worried that he wasn't going to get back in time for whatever family duty was expected of him that day.
I constantly battle with that schedule.
So, Phil and I decided to forgo the coffee and 'tram it' back home. It was one of the hardest sessions I've done on the bike for a long while. The pair of us nailed it home on time and avoided the wraths of our wives who have another million things to do on a Sunday other than look after husbands on their bike rides.
I got home, had a quick breakfast and got things ready for the mighty Mustangs tournament which I was to head off to almost immediately.
The bike ride part of this blog is irrelevant apart from the fact that the day was busy and now I was tired; it's the Mustangs I'm writing about today. The reason I write about the Mustangs is because looking after an under 10's football team is a metaphor for life.
No, looking after an under 10's football team is life.
We headed off to the tournament with my 7 little warriors and Katy who is the other coach of the team.
It was a lovely sunny day (despite the predicted forecast) and a brilliant tournament that had been organised by Long Eaton Utd FC with 24 teams.
My boys have made enormous progression over the last year and when we entered the summer tournaments last year and the year before we had no expectation of anything, we would just go and have fun. And so, the same was expected on Sunday, particularly because due to other circumstances and some call offs we had 7 players for a 7-a-side team with no substitutes on a day that was 20 degrees.
We had 5 group games to play that were 10 minutes each. I explained to the boys at the start of the afternoon to just have fun. We would rotate the players around having everyone play in different positions because we didn't have some of our defenders on show.
We won the first game 2-0 (much to our surprise).
We won the second 1-0.
We drew the third 0-0 against what was supposed to be the best team in the group.
We won the fourth 1-0.
By the time we reached the fifth game we had to win to win the group but my boys were out on their feet and exhausted. It was boiling and unfortunately, we lost 1-0 to a team who shouldn't have been able to beat us.
That put us into the 'Plate' competition for second place of the group teams, but to become runners up from a group of 6 was a new experience for us and to go into a semi-final of two 7 minute halves, 5 minutes of extra time and penalties if needed was again a new experience.
Just trying to keep my boys on their feet before the semi-final was hard enough, but when we realised we had been drawn against one of the nastiest teams we have ever played (one of the coaches actually called me a cheat the last time we played) made us think it was all over and we were destined to be in for another disappointing result against a team we would rather never play. It was 0-0 at full time in the semi-finals with 5 minutes of extra time to go. And so here comes the point…
… at this point I should be screaming on the side lines, coaching my boys into position and telling them where to play. Praising them, criticising them and trying to drive them on with only the power of my voice (that's what all the rest of the coaches seem to do) but in extra time in a semi-final they had done everything they possibly could. They had given everything they had, all the Friday nights of practice, training and chats and discussions were there for the 7 boys on that pitch.
It was time to leave them be.
The other coaches were shouting, and from my own past experience on the pitch you cannot even hear that.
I told the boys to not be clever and to try and play the ball in the oppositions half and see what happens. With 2 minutes to go there was a melee in the oppositions box; Tom scored for the Mustangs.
That was it and into the final we went.
The final game was 0-0 after full time and we had to play extra time again. I have no idea where those 7 boys found the energy to even walk onto the pitch for extra time let alone play the game.
Heartbreak of heartbreak with the very last kick of the ball in extra time Southwell scored (as a result of a crazy and dodgy free kick) and it was all over.
My boys were devastated, but only for a short while. After the dust settled I realised that they did this themselves, together as a team, fighting, pulling and giving everything for each other. As 10-year old boys they will remember Sunday afternoon probably for the rest of their lives and they never got paid a penny.
I let them go. They didn't need me, and that is one of the saddest and most wonderful feelings in the world.
Blog post number: 1644