It's about that time again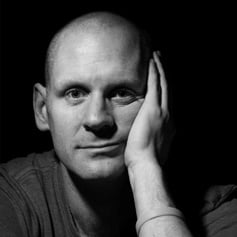 In November every year we tell the story of our implant courses and try to get the attention of people who fit the profile of a Campbell Academy delegate.
This has become a little bit of a club for people who are genuinely interested in pushing themselves on in the best possible way.
In essence we run two major implant courses per year, number one is the Year Implant course and number two is the Year Two Implant course.
It seems quite simple but worth some explanation.
The Year Implant course is a straight-forward implant course teaching delegates the basics of implant dentistry including patient selection, assessment and execution of straight-forward cases through treatment planning, surgery and restorative aspects.
This course includes modules on marketing, basic surgical skills and also maintenance.
On exiting this course, you should be entirely comfortable placing an implant in a good pre-molar site, from start to finish, including the conversations you would have with your patients.
If you can possibly manage to access some of these cases through the course, you will be catapulted quite far forward (and we see this in many delegates).
The Year Two implant course moves onto advanced, bordering on complex cases and is modular. There is a specific start day, and a specific end day, but following that year there is an opportunity to tailor the content of the course to your own requirements, picking courses from our recipe book, including CBCT, Aesthetic Live Skills, Sinus Grafting Live Skills, Immediate Full Arch Live Skills, together with masterclasses and different aspects of implant dentistry.
What both of these courses offer though is a tribe and a connection to people who want to talk, help, learn and grow.
You immediately enter into The Campbell Academy Mentoring Scheme and you're looked after through the process to catapult you to the furthest possible position. It's worth remembering that collecting money off people to run courses is a very short-term business plan.
We make a commitment to Straumann and our other partners that we will grow those who come on our courses and they will become life-long advocates and customers which is where the value lives.
It would be for this reason that Straumann have made their biggest ever investment in education in our new facility where the Year Implant course and the Year Two implant course are based next year.
We pledge to give people the tools to move towards 50 implants per year or more and if they follow the recipe that is genuinely what happens.
If you don't believe us then contact us and we will put you in touch with people who have done it or doing it already, if you do believe us then you may want to contact us here.
Blog post number: 2195