In Search of the Source of Cynicism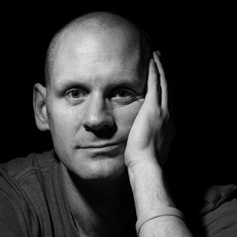 On Thursday this week I spent the morning providing mock interviews to some of the students at West Bridgford School in Nottingham (the school my daughters go to). I had no time to do this in the current schedule, to give a morning up out of life to interview 8 students was madness, but I have a habit of never turning these things down.
This was the first time I had done this. I wrote previously in my blog about the project that the students had, to produce a CV's and how it was dismayed and disillusioned by the standard and generic nature of the CV's they were forced to produce.
The interview process was a whole different matter.
I was scheduled to interview 9 students for 20 minutes each with breaks in between. One was sick so I interviewed 8.
I met some of the most extraordinary people I have met for a long time in that interview process.
Yes, I appreciate these are clever kids. I was allocated the 'medical' interested kids because I had some tenuous association with medicine.
What I got was 7 students who were extraordinarily alive, bright, interested and enthusiastic and just about bursting in trying to make the world a better place.
This was not false preaching from people looking for a job (I had no job to give) this was just people practicing but desperate to tell me what was wrong and how they were going to fix it.
From kids wanting to be consultant psychiatrist's to one who was more of an entrepreneur than perhaps I have ever seen in dentistry, whose ideas of what she was going to do will be extraordinary; and another who will study physic, maths or economics at Oxford or Cambridge. The one thing though that shone through from every single one that I met was this sense of social justice.
It was their understanding that the world is not fair and particularly unfair to the most vulnerable people. What shone through was their desire to change that level of unfairness in any way that they could.
These kids were untainted by commercialism and unaffected by the cynicism that is endemic amongst so many of the adult population that I come across.
And so I guess the question is why?
We were those kids once, I saw myself 30 years ago starring back at me and pleading for the chance to make the greatest difference I could.
What is it that we do to these kids to change them into us.
How is it that we hold in our hands some of the most potent gunpowder that could blow the structures of the world apart and yet we dowse it with water so it will never ignite. We trap these children into a world where they need to change their car every 3 years and sign up for a mortgages and houses that they can't afford.
Thursday morning was a session that I could not afford to give up and yet it became one of the most important mornings I will spend this year in a process of reassessing and re establishing my values and where I go next.
"I won't sit down and I won't shut up, but most of all I won't grow up" – Frank Turner.
Blog post number: 1481