How far have we actually come?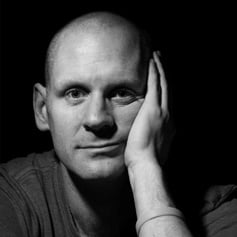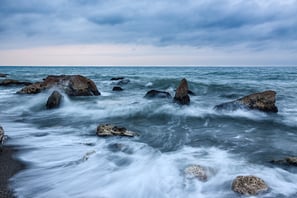 On of my jobs today was to do a video call with the marketing agency that Straumann have instructed to promote the ITI Congress in Edinburgh in October 2021.
The ITI Congress will be an extraordinary event, as everybody hopes that the world will have opened up and we can have a 'normal' meet-up of loads of friends and colleagues in a wonderful place.
One of the current developments for the organisation committee of the congress was to put together a Hygienist programme and this is now created and cemented in position for the Saturday of the congress weekend.
I'm going to do a talk on the Hygienist programme around the autonomy of Hygienist practitioners, mostly because I'm available but more importantly because I'm free and Karen Walker, our brilliant hygienist at the practice, is sharing that session.
Make no allusions I'm not speaking because I'm an expert in anything but mostly because I'm cheap.
In the interview though, I was explaining to Sophie from the marketing company why it was important for hygienist to develop their autonomy, particularly around implant dentistry and to shout about the new and changing world of hygiene maintenance in implant dentistry and the understanding of that.
Sadly though, as I was talking and reflecting back on our 13 years of developing hygiene maintenance in practice, I'm not sure how wide spread it actually is.
The UK population as a whole are not ready to accept the true value of hygiene, much in the same way that they're not ready to accept the true value of a pineapple or a bar of chocolate.
When you try to explain the potential fees for seeing an excellent hygienist for a proper period of time, many patients run a mile and go somewhere where it's cheaper and easier, in fact sometimes nonexistent.
Everybody knows that implant dentistry is complex restorative care and therefore optimum hygiene should be established before treatment starts.
That means your patient who comes to your practice (but for the very extreme few) need to see a hygienist before they begin treatment for assessment of risk, assessment of current situation and discussion regarding their hygiene habits.
What percentage of practices does this actually happens in?
More importantly, explaining to patients their hygiene risk and their frequency of hygiene appointments required afterwards and the cost related to that is also fundamental to long-term success in implant dentistry but are we actually doing that as a profession?
One of the things we have to do in implant dentistry is have long conversations with patients about difficult subjects including compromised treatment plans, all options available and the possible risks of treatment which include loss of implants later due to poor hygiene.
More importantly to most of us though, is getting the patient on the seat and getting their credit card to reception.
Perhaps doesn't seem like the most sexy of subjects and is also potentially a barrier to sale that other people would tell you to try to avoid but in our experience it's one of the most important aspects of the whole of the treatment for patients and we'll always stand our ground to say what we think is right, even though it might not make the best 'business sense'.
During the conversation I reflected quietly about whether we'd actually made any strides in the right direction over the last 13 years or whether we had just facilitated inexpensive implant dentistry for patients with the poorest possible preparation.
Maybe Edinburgh is the time to turn the tide, I hope so.
Blog Post Number - 2662