Holkham - Part 1 - Confirmation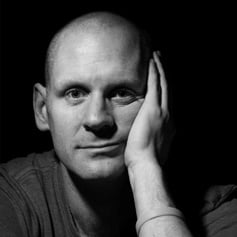 .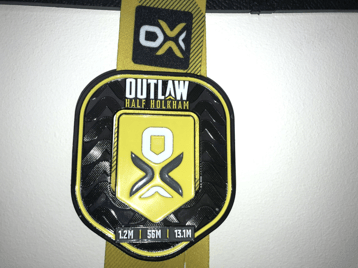 If you are writing a blog everyday about a stream of consciousness of what goes through your head and what happens in your life and how that reflects back on the decisions that you make, despite how easy or difficult things are, then you would have to write about Holkham (If you are me).
Holkham Hall, is the Ancestral Seat of the Earl of Leicester, where he lives with his family at the present time. I think he's the 8th one of those.
It is a beautiful, ranging estate, about 12 to 15 miles east of Sandringham in Norfolk and for the purposes of last weekend, it hosted the annual addition of the Outlaw Half – Holkham, which is a half iron distance triathlon.
The Outlaw started in Nottingham in 2010 with a full iron distance triathlon and then expanded into a half distance in the same venue about 6 to 8 weeks before the full, then extended to half distance at Holkham.
There have been 20 additions to the Outlaw triathlon, Holkham being the 20th and I have participated in 11.
Much happened this weekend though, as I sit to reflect on the trip that we had.
Firstly, we had camp, because it's so far away and you have to rack your bike the night before.
We took my wife's horse lorry, which has living accommodation in it and me and Louis Dunne and Mike S, camped in the wagon at our triathlon event.
The first time any of us have done this. Camping is amazing isn't it? Because as Mike said, when you go camping, the only thing you can do is camp and you can sit and laugh, relax and enjoy and take yourself out of the hamster wheel and think about stuff.
Mike S started running a few years ago while he was on holiday with me, because I was running, he hadn't ran before that and so I think I can take a little bit of credit for the ripples that I started as he watched me train at the caravan site in Italy.
I can't run anymore, because of my leg, so Mike runs in triathlons that I can't compete in as an individual that can in a team.
For anyone who's a runner, might run a 1:30:50 at Holkham on Sunday.
That is quick and quicker than the fastest half that I have ever ran. (1:34:01).
The second part of confirmation is Louis and his participation and his performance.
If you read this blog regularly, then you will know all about Louis Dunne and his and my history together, after he tragically lost his dad on a bike ride, 3 years ago in Majorca.
Louis is 16 now and we train together and spend time together on many occasions since Tim died.
Louis swam a 29 minute over 1900 metres in muddy open water and could have done the bike or the run.
He's just come off the back of winning the under 19's East Midlands triathlon series at age 16!
I can't tell you how good it felt to have Louis there and to watch him race with us.
Together we have a team name "French Toast Mafia", Louis made that up some years ago and we've now raced together in one guise or another, several times at Outlaw events.
The event was amazing, the organisation was tremendous, and the weather was fantastic, the setting was truly inspirational.
I had space to enjoy, to prepare and to go deep into the pain cave on my bike (56 miles) and afterwards that felt good – but not really at the time.
The final bit of confirmation is this though.
All the rest of the times that we have raced together, I haven't been able to run down the finish chute as Mike finishes the run, this is quite common in triathlon relay events where the team get together and run down with their runner across the line to get their medals.
I haven't been able to run, because I was an individual triathlete doing long distance events, until my knee injury took that away.
I thought the relay teams weren't good enough, or they were a lesser thing that didn't deserve much recognition and I was embarrassed to run down the chute.
On Sunday Louis encouraged me to do it and we ran with Mike, through the crowd of people at the finishing chute and across the line.
My bike wasn't brilliant, and I have done those distances much faster in the past, but it was significant.
It had been a hard journey from there to here.
A journey of a loss of self-worth, which was slowly regained, not by inspiring other people (who I was supposed to inspire), but by being inspired by them.
The help that I got from French Toast Mafia, at Holkham at the weekend, has and will inspire me on again and I will always run down the chute from now on.
Blog Post Number - 2059