Hockey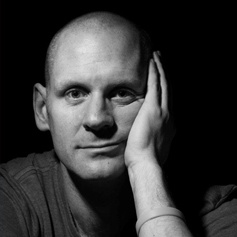 Last week on the 7th June in the Daily Telegraph there was an article and an interview with Maddie Hinch. Not many people know her outside the world of Hockey.
She was the goalkeeper in that final in Rio where GB women beat the Netherlands to win the Gold medal for the first time in their history.
Maddie Hinch was a goalkeeper, unrecognisable in all her kit, who saved four out of four penalties in the penalty shoot out in the biggest few minutes of her sporting life. The game that made her immortal in the hockey circle.
The interview in the Telegraph is fantastic, a description of what happens to someone 'normal' when they are catapulted to fame for a short while after achieving sporting greatness. Many questions were asked about the GB hockey training program after that and why it has been so successful. A bronze in London followed by a gold in Rio.
Matthew Syed covered this in his latest book that was published previously in an article in The Times.
It's been suggested that the difference between the GB Women's hockey team and the England (or even Scotland) Male football teams, is the philosophy of their coaching structure. In women's hockey the captain of the team is elected. The coach asks the athletes to write their plans and programs about how they can be the 'best they can be'. This is then modified and changed with advanced coaches and experts but then signed by the athletes themselves. The coach's job is then to hold the athletes to account for what they said they would do, not to tell them what they would do as though they were young school children.
In a very insightful quote in the Syed article it was suggested by someone that it is not because footballers act like children that we treat them as such, it is because we treat them as such that they act like children. It seems to me that asking people if they would like to achieve greatness in what ever aspect of life, and then holding them to account what they have agreed, is a much more effective way of coaching, teaching and educating than to point the finger at someone and saying "You do this!"
Yet again through an Olympic story I was inspired to try and achieve better things in my life and for those around me. Maddie Hinch was a perfect example of how that is achievable with application.
Blog Post Number - 1315