Here it Comes!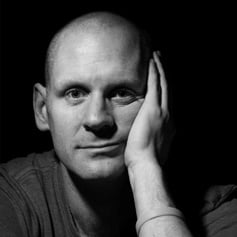 The 25th May is GDPR day so everybody (at least everybody with any concern for the law) will be emailing you asking you to update your settings or give them permission to contact you.
This is exactly what GDPR was designed for, it was to stop us all being spammed by people who we didn't want to hear from who somehow had our email addresses when we didn't know they had it.
It's ironic though isn't it that it affects what I'm writing here because there are hundreds of people on an email list who actively subscribe to get this blog and who can unsubscribe at any time, but yet in theory I still have to ask again whether they want to get it.
The instinctive thought is that a bigger list is better than a smaller list but of course on reflection this is never really the case. I would rather have 50% of the people on the list who opened the blog everyday than twice the size and half the people never opened it at all.
It's for that reason that over the coming days or weeks (I haven't decided yet) I will probably ask people to re subscribe to the blog and if you don't it will stop.
This is the essence of permission marketing and permission marketing is the only type of marketing.
It doesn't matter if half of the marketing list gets killed by GDPR (that is in fact a good thing) it means that you're only talking to the people who you want to be talked to and the people who want to listen have given you permission to speak.
It's interesting as I open my inbox today and see how many people are pushing for my permission now to continue to talk to me from emails that I never really read but can't be bothered to unsubscribe from.
There must be a significant number of people on my list who are not interested in reading the blog anymore and it's the right thing to do to 'release them to the wild' and continue to write stuff that might appeal to others.
Watch out for upcoming posts because if you do read this at some point I'll ask you to re subscribe a few times and then I'll stop asking, then that list will be cut. So, if it's something that you value or in any way enhances your life then just make sure you click the button when the chance comes.
The likelihood is you'll have a lot less spam emails to contend with in any event so you should have more time to read the quality stuff!
Blog post number: 1643