Explaining the guarantee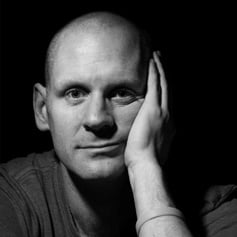 This one is for Alex (he is on the Business Course).
Alex is a friend of mine who runs two brilliant practices in Yorkshire, we talk to each other a lot about stuff to do with dentistry. He's on the Business Course with his new practice manager.
He sent me a text recently which is basically the subject of this blog.
Why is it when you buy a fancy car they don't have to spend hours explaining to the fact that if you don't have it serviced with them you'll lose your guarantee.
Fancy cars are more expensive than any treatment that I provide.
It seems to me that people have much less protection when they buy a car than when they come to the dentist and that confuses me; I'm not sure why that is.
We're expected to use common sense when we buy a product and at worst the company that sells us it gets a financial punishment if something goes wrong. For the rest of us that work in my business, we lose our livelihood.
It's time to look at this again, discuss it again but also come together a profession to protect and help ourselves, to invent new strategies and techniques that mean we will do what is reasonable but not beyond this to look after everybody.
Blog post number: 1572