Everything about sales, without sales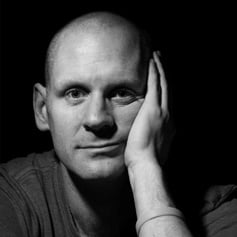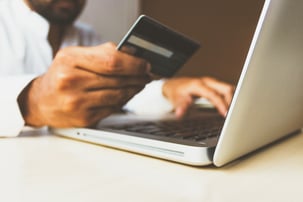 So, this 'master class' that I presented last week at the Academy was actually a sales master class.
I hadn't even thought of that and it's only really just struck me because I'm really, really not sales.
I say that with the full knowledge and with the instruction of Daniel H.Pink in his book 'To Sell is Human' that we are all in sales now, all of the time.
He introduced me to the concept of 'non-sales selling' which of course we're all doing all of the time, apart from the time when we are actually producing and providing sales selling.
If you entered into the world of independent or private dentistry in any way, you're in sales now and so it's time to get a handle on what that means for you.
I have the joy of returning back to 'prethics' which makes it easier for me to rational what sales means to me.
I understand we need to make a profit but I refuse to do that with any compromise to my ethics and therefore I strike a balance on a visual analogue scale between profit and ethics (prethics).
What I would like to do is to help people navigate their own prethics scale and the best way to do that is through a formal discussion of how to structure a new patient examination or a consultation.
The master class is like that but it's a dialectic (a discussion amongst intelligent people, trying to get to the 'truth').
I'm really excited about this project and about the prospect of taking it further because I have watched many people try to sell 'ethical selling' to many other people in healthcare and I've never found a version that I like.
Everybody always seems to revert back to Glengarry Glen Ross in some way or another and because I couldn't associate with that and I couldn't do their courses.
And so, if you hate the prospect of selling and as Chris B once said to me "you think sales is an STD" then look at this master class, because I'd like to do it again.
You will leave with a 1 hour structure for a new patient examination which allows you the possibility to get to know people and to find common ground and to see whether or not you're suitable to:
Look after the person in front of you.

For them to be looked after by you.
You can begin your treatments for a solid footing of trust and confidence, knowing that if a problem occurs, you're much more likely to have a patient on-board than not.
You'll understand the difference between selling and non-sales selling.
You'll understand the new A B C of selling (not always be closing) but it's not about sales, it's about connection and it's about the fact that we are way past conventional sales education because every reasonable person in the world understands sales and they understand when the waiter is trying to get them to have something off the menu that they don't want.
I plan to make this into online education and face-to-face education and incorporate it into our business education but for the moment it's a stand alone one-day session.
It doesn't cost an awful lot, based on the fact that you'll use it every single day for the rest of your career (and life) so, the next one is later on this year and if you'd like to be on it get hold of us now because we are restricted to 16 delegates before we close the doors.
(See what I just did there - non-sales selling).
Blog Post Number - 2752