Epiphany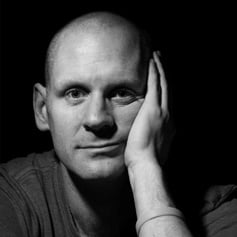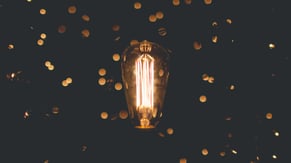 Today's the 12th day of Christmas. The day (allegedly) the three kings arrived at the side of the Baby Jesus.
The same day as Rowan Atkinson's birthday.
Usually the domestic violence spike day for the UK.
It also happens to be my birthday, my 50th birthday.
On that day 50 years ago Benny Hill was number 1 with Ernie (The Fastest Milkman in The West).
I don't need a present or a message or any effort made by anybody else to recognise this day because I have everything I need.
I don't need to buy myself a gift or for anyone else to buy me a gift (although I'm very grateful to the people who thought to do so already).
I don't need a car or a watch or any clothes or a new bike or a holiday on a topical beach because I find myself, on my 50th birthday, just enormously satisfied and full of the gratitude for that which I have already received over the past 5 decades.
I thought about this a lot in the lead up to this ridiculous 'made-up' day and a lot of the time when I'm out walking the dogs.
Much of that time over the previous couple of years is where I've experienced the anxiety and the self diagnosed 'PTSD' that brought me through what I felt were difficult times and which made the dog walks times of stress or discomfort as I tried to think of ways to extricate myself from what I found was a difficult circumstance.
Of late and in the lead up to the 'big 50' it's like the curtain has lifted and my eyes have opened again and what I see on the dog walks is beautiful things and peace and unnoticed little bits of joy that you completely lose every day because your head is smashed and your nose is so hard onto the grindstone that all you can see is a close up view of the grindstone.
And so, again in the lead-up to all of this time and in the time that I have off work, I went back to the plan that I wrote when I was 39 for the next 10 years.
I'm in the process of writing the plan for the next 10.
So, if I make it that far. If I make it to 59 and the chance to write another plan, what would I have liked to have achieved in the next 10 years?
As I find myself in the unbelievable and ridiculous situation of no longer having to go to work (a combination of extreme luck and the choice of my career and also marrying someone who taught me the meaning of life) I will not want for any 'stuff' 10 years from now.
I would like to hit 59 with some degree of health and I would also like to feel like I was able to make a positive contribution to my family, to the people who work for and with me, to the people I'm charged to look after and to anybody else I can.
And so, with that in mind, a little story on my birthday.
A few years ago I was given the opportunity to look after someone truly extraordinary in medicine.
The individual involved was a surgeon of high renown, who performed delicate and intricate surgery on children and was approximately 55 years old at the time of meeting.
He had recently completed a sabbatical of 6 months in the United States working with an 80 year old surgeon.
The 80 year old had been at the top of their game but now spent their time working with younger surgeons whom he called his 'hands'.
His 'hands' would attend clinic and they would discuss problems and cases and they would all attend the operating theatre where he would direct and help and advise his 'hands' to proceed with the operation after which they would review the patient and review the outcomes.
The person who I was treating recounted that story to me with wonder and such gratitude at the experience that they'd had.
They asked me if I felt this would ever be possible in the NHS (they knew it wouldn't) and they explained to me that they would work for £1 if someone would let them carry on after retirement age to continue to pass on their knowledge and make a contribution.
After that encounter, the conversations and the reflections, I decided that I would like to try to create something like that for myself.
Arrogant enough to think that people might want to listen to anything that you would have to say but after 28 years of dentistry and almost 23 years of implant dentistry there must be something worth passing on, at least to people at their early stages.
I have seen much in my career (and in my life) and all of it has been an enormous privilege to receive.
I would like a continued opportunity to try to pass that on and to pay it back.
So, my epiphany on this my 50th epiphany is that.
What I would like for my birthday is the chance to give back to you and to yours and to others as a very small token of my enormous gratitude for that which I have already received.
On the dog walks where I considered all of this I found myself listening to Christmas music and my favourite Christmas track which is 'I believe in Father Christmas' by Greg Lake.
There is a line in that which every Christmas seems to ring more and more clearly and true to me "I wish you a hopeful Christmas, I wish you a brave new year. All anguish, pain and sadness. Leave your heart and let your road be clear".
Happy Birthday
Blog Post Number - 2970