Crossing the line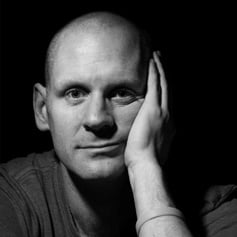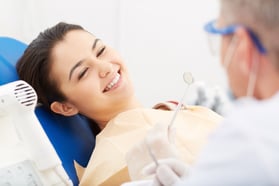 Today I was reading Insight, the quarterly publication for MDDUS members, and there is a very good article written by Sarah Harford, who is a dental advisor for that organisation.
In her article "Blurring the Boundaries" she talks about crossing the line between clinician and patient and reminds everyone of the GDC stance on this.
"You must maintain appropriate boundaries in the relationship you have with patients. You must not take advantage of your position as a dental professional in your relationship with patients."
One of my best friends is married to one of his patients, and they weren't boyfriend and girlfriend before she was a patient.
Does that automatically assume that the line is blurred, has the line been crossed, should he have been struck off?
They have been happily married for many years, (I was at their wedding) they have 2 lovely children; they live a very happy life and he is one of the most ethical and honest dentists that I have ever seen.
This is indeed a grey and difficult area.
On the one hand we are supposed to throw ourselves at the wall, and dash our self against this to do everything we can to look after people to the best of our ability. On the other hand we are to do this in a cold hearted and abstract way, which means we will form no bond with the people whom we look after.
Throughout my career I have gone the wrong side of this line on many occasions I think, certainly the wrong side of the line that's been drawn by the powers that be.
One of my patients was diagnosed with cancer, following a procedure that I had carried out on them and in the same place.
I think there is no link between the two and I have searched my soul and many other clinicians following this case but during that patient's treatment I met them several times, and we spent 3 hours in my office on one occasion with one of the other clinicians who was treating them from outside of the practice, just as a demonstration of humanity and care.
Did I cross the line?
I became friendly, during treatment, with a patient who had served at extremely high levels in the political establishment, and who was fascinated with my view of health care and also with my plans for the future.
I was invited to meet that said individual, and did repeatedly for a while, although it's fallen off my radar. I need to look them up again.
It was a privilege to spend time with that individual and they felt that it was a privilege to spend time with me, did I cross the line?
While I completely understand that there are people who would take advantage of situations which would lead to significant safeguarding issues, or even extort or steal from people they have under their care, this happens across all manner of employment situations and is not restricted to health care.
The danger is that we draw the lines and the lines cannot be crossed, we develop a them and us mentality and then we start to film everything that happens in surgery.
I strongly believe that once that happens, all is lost, I would not be able to be the same clinician I am with my patients, if I thought that everything was being recorded. I would be guarded and much more careful, less words I said would be used against me when someone picks them apart with a fine tooth comb.
We need to protect patients and look after them to our best ability, but that means that we need to be human, because Montgomery consent tells us that we need to understand our patients and understand the risks that they perceive and to do that, there is a personal process that requires us to go across the line.
Blog Post Number- 1974