Conversations with the boy about shouting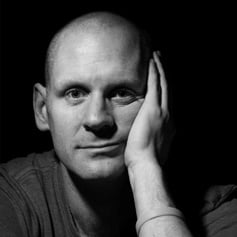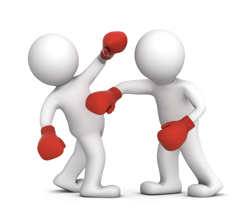 I work in a dental practice and designed the reception area.
It's designed to be calm and comfortable and to allow people to relax as much as possible in an environment in which they might be stressed.
Obviously, the ethos has been destroyed a bit by the pandemic but it's still quite like that.
Imagine, if you will, that there is a patient in my reception area who is screaming (for whatever reason) at a member of the team.
If I enter into the reception area at that time what is my best strategy?
I think we'd all agree that me screaming at them is unlikely to be the best way to approach that problem.
Shouting, in anger or for attention is rarely the best approach.
Explaining this to Callum recently over several dog walks has been quite an interesting and insightful process for me.
At the present time, in the world of a 13-year-old, male YouTube follower, the explosion of 'boxing' contests between famous YouTubers or even YouTubers and Boxers or YouTubers and cage fighters is gaining quite a lot of attention.
Forgive me if I get the protagonist wrong here; as I've not paid any attention to this myself but I'm reliably informed that Logan Paul was one of the first to dip his toe into boxing and might even be lining up a fight with Floyd Mayweather.
I'm also reliably informed from Carl Dunstan that Floyd Mayweather was one of the greatest boxers ever, with a 50/0 record (50 wins) and someone who was unable to be hit in the boxing ring.
Logan Paul is not a boxer by all accounts but is about to step into the ring with one of the greatest boxers of all time (even though he is older).
Worse than this though, Logan Paul's brother Jake Paul has challenged Conor McGregor, the UFC cage fighter because Jake Paul thinks he's a 'hard man'.
The conversation I had with Callum was this.
Me – "Why is Jake Paul famous?"
Callum – "Don't know"
Me – "Can I suggest that it's because his brother is a famous YouTuber?"
Callum – "Maybe"
Me – "Do you think Jake Paul has had to be more or less outrageous to become as famous as his brother on YouTube?"
Callum – "More outrageous"
This is the point isn't it?
Logan Paul became famous by shouting, both actually and metaphorically.
In order to sustain the attention as another billion YouTubers popped up around him, he had to become more and more outrageous, so he began boxing.
His brother who became famous only because he was a famous YouTuber had to be yet more outrageous.
All of this stuff is clearly, absolute nonsense but is profitable and worthwhile because people pay attention.
Explaining to Callum that if everybody turned round and looked in the opposite direction this would vanish; was quite insightful to both of us.
On another social media parallel, Donald Trump's influence and his ability to gain attention is falling exponentially following the 6th January.
His power base is eroding beneath him and it will be clear that his castle was built on pillars of salt.
He shouted loud and then shouted louder and, in the end, had to shout louder again as his influence was waning.
He passed the line of ridiculous and people turned and looked in the other direction.
And so, what is this actually about?
Social media marketing, social media storytelling, social media attention gaining has a shelf life.
In the end, you will have to get louder and more outrageous to maintain the same amount of attention.
As long as you're aware of that and putting all of your eggs in that basket is fine…
Until it isn't.
Blog Post Number - 2617