Commitment to service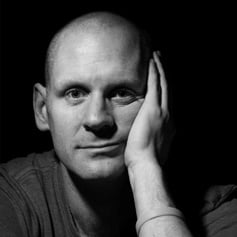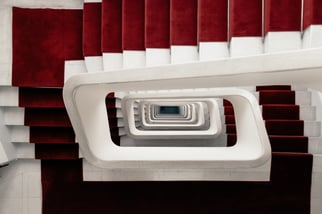 When I worked in the hospital surgery there were two distinct 'classes' of clinicians that existed within that working group.
The first were the career pathway surgeons who are heading towards consultant status through one way or another.
These were generally known as 'trainees' and stem from junior house officers at the very bottom to senior registrars at the top pre-consultant level.
The job of these people was to train to become more senior and more experienced and 'better'.
The second were career grade surgeons who were not progressing on a designated career path but who were fulfilling a service commitment to provide treatment for patients. Typically these were staff grades or what was known as associate specialists (which were more senior staff grades, similar in stature to consultant level but not as senior and not as well respected).
The job of the classic staff grade was to bash out wisdom teeth and equivalent but at that stage it was understood that they did not undertake particularly extensive training to better themselves in the complexity of the work that they carried out but that their job was to do the job.
Around the formation of the British Association of Oral Surgeons (which was the British Association of Surgical Dentistry) there was much discussion and even angst amongst staff grade due to the lack of respect that they were given and the lack of progression in their careers.
One side of the argument suggests that they had chosen the route to provide a service that could have never suggested that times were changing and we should be able to move along.
The formation of the specialist list in surgical dentistry almost created a pathway for specialists in oral surgery to be created.
The point though is that it's wrong to pigeon hole people as a service commitment or development job.
To consider at the age of 30 ish that you're in a service commitment job until you retire would be soul destroying and death.
To consider that as part of your development job where you have no service commitment is also complete ludicrous.
What if we (I) were able to combine the two to consider that while there is a commitment to the service which is required in order to move the organisation forward, it's possible to develop all the time.
Unfortunately though that tends to be an attitude not a job description.
If you're able to turn up as much as possible (and this takes considerable stamina) and to look and to observe and to reflect on the work that you carry out and the good outcomes and the bad outcomes, you will get better all the time while providing the service.
You'll inevitably move up the chain (whatever the chain is) and move towards your 'consultant' level.
The way the world has changed since those times described above, is that you can learn anything anywhere for less and less money due to the proliferation of education and in particular online education.
Paying for education though does not substitute for the lack of attitude and to be able to look at things with wonder, to be self-critical, to try and more importantly to want to move along and to improve, are what combines service commitment and development.
Reflection, life long learning and all of those other buzz words related to education are only code words for an attitude that seeks development and wonder.
All of us (probably especially me) must reframe and review because joy is not in doing the work and getting paid, joy exists in the wonder of doing the work.
Blog Post Number - 2759