Changing perspective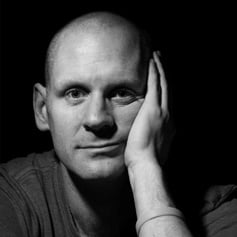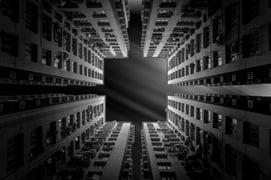 Another story or long rambling tale from the boys road trip to Scotland last week.
In amongst trying to put on as much weight as possible by eating as much chocolate as I can get my hands on and avoiding any sort of vegetable or fresh food which seems to be my default situation when I head back home, I was trying to encourage at least some health and wellbeing of my 13 year old son (who would follow in my footsteps if I'm not careful).
So, the final day of entertainment before we travelled home was going to be a mini road trip around the Argyll peninsula but we decided that the weather was too hot (unbelievably) and we were to be in the car too long the following day to spend a load of time in the car on Tuesday.
So, the day started with me riding my bike and I did everyday in Scotland on a magical mystery tour of heartbreaking memories and reminders of a childhood and youth that was lost long ago.
Pretty much around every corner of my home town is a stark reminder of where I've been and what I'm hurtling towards!
The town of Gourock sits between two reasonably sized hills, with the most extraordinary views over the river Clyde towards Loch Lomond and the mountains beyond.
Lyle Hill is named after Abram Lyle who was a sugar baron and ultimately 50% responsible for Tate & Lyle (the sugar brand).
Tower Hill, believe it or not has a tower on it.
Early morning on Tuesday, I stopped at the stop of Lyle Hill and then later at the top of Tower Hill and surveyed the vista in the most beautiful weather and reminisced on the prospect that if this part of Scotland had any sort of weather like this for any amount of time in a year, you would not be able to hold me back from moving back here.
And then, I got back home, had breakfast and decided to drag a 13 year old boy straight out of Harry Enfield's Kevin & Perry out for a walk with his grandad.
Callum and I stood at the top of Tower Hill together with my dad and even he was impressed. It's about a 270 degree viewing point, all the way up towards Glasgow and all the way down to Argyll peninsula but the most fascinating thing for Callum were two Royal Navy patrol boats, which are a common sight in that part of the world due to the nuclear submarine and inseparate nuclear missile base which is situated right across the river.
We walked back down into Gourock and my dad left us with the dog and Callum and I walked down along the front, passed the open-air swimming pool (yes quite unbelievable isn't it) where we used to skinny dip after nights in the local pub when we were 18 and on towards the station for a surprise for Callum.
And here comes the first thing about perspective and changing and learning.
I had forgotten to bring masks (complete idiot obviously) and I has no cash whatsoever, only cards and Callum wanted a drink and so I asked the guy in the burger van outside of the station for a bottle of water but he didn't take card.
I told him I would leave it but he insisted that we take the water anyway because he didn't want Callum to dehydrate and told us to just come back and pay any time if we could later.
How many times has that happened to you?
Gestures of generosity like this always send me back but seem to happen much more often when I go home than when I'm in England (controversial).
I've tested this theory though with my wife, who is obviously English, and she completely agrees.
It's just different there and my kids have been exposed to the fact that it is and they're really drawn to it.
The last time this happened was at a University open day in Edinburgh with Grace, when we went to get on the bus and did not have the correct change. The driver just told us to get on and it was no drama and even told us which stop to get off at and wished us good luck.
Grace talks about that to this day and in fact has recently started talking about the fact that she'd rather move to Scotland to live when she finishes her studies.
And so, Callum was blown away by his 'free' bottle of water as we walked round the corner of the Gourock pier, where the boats leave to go across the water.
I decided I would try my best to get Callum on a boat across the water and straight across from Gourock is a tiny, tiny little hamlet called Kilcreggan which I think I've probably never been to.
There's a 43 year old boat that goes across the water in about 10 minutes to the pier on the other side and it was that; that we took on Tuesday in beautiful sunshine after having stood on top of a hill looking at Kilcreggan from about 4 miles away.
The thing about this journey is that you head to the other side of the river that you always look at and that Callum has always looked at whenever he has visited my parents and then all of a sudden you're looking back at yourself and your view of the world completely changes.
Our view of the world changes all the time but in this particular exercise it's quite staggering (at least to me) how your perception of where you come from alters as you look back at it.
Callum totally got that and when we got off the boat we talked for ages about how it didn't look like what we expected it to and I think that's the most extraordinary lesson.
We'd also set sail across the river with absolutely no preconception of what was on the other side.
I didn't know if there was a shop or a pub or anything, in fact I was pretty convinced there was nothing but some houses.
When I got off the boat I immediately decided that this is where I'd like to live if I came back to Scotland and there was a shop and a post office and a little cafe and a pub and it was in that pub that we had fish and chips and I even had a pint of lager (so unusual for me at lunchtime) as we sat in the sunshine and looked back across the water.
And then the next thing happened which was extraordinary.
Two days before Callum had watched from the window as a nuclear submarine left the base across the water and travelled down the river with an escort.
This is a common sight for the people who live in Gourock but to a 13 year-old boy with an interest in military engineering (we need to explore that further) he was utterly fascinated by it.
Before we had lunch on Tuesday we walked round the corner of the shore and about 500 yards away was one of the nuclear submarines, waiting to be escorted back to the base.
This was a pure moment of joy and just extreme luck that put the absolute cherry on the cake of the day we were having.
Put aside the sinister fact that we were 500 yards away from the end of the world because that's what these boats are and then watched the absolute delight in Callum's face as I took photographs and we watched the boat slowly make its way up the river.
The thing about these experiences are that they mark you, if you let them and there is so much to learn for what you do in your day-to-day life; if you can just take the time to think for 5 minutes (as I'm doing now) about what we saw and what we experienced.
First of all, we just set out on a journey with no idea what the end held and what we saw on the journey was just a delight and was absolutely and utterly more valuable than the destination itself.
We also completely altered our perspective by stepping out of the situation that we were in and looking back at it.
I was not trying to indoctrinate my son into the way of the jock on this trip but the friends we visited, the things we saw and the people we met left a mark on him (and therefore on me).
As we motored down the M6 just short of Carlisle, we passed a welcome to England sign and Callum turned to me in the car and asked "can we turn round?".
Blog Post Number - 2755