Buying a car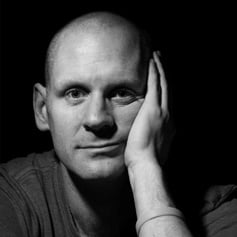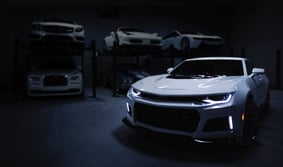 So, this is quite a tough one to write because it will make me look like some sort of weird overthinking hippie freak but perhaps that's what I look like anyway.
A few weeks ago my car effectively blew up.
My ten year old, white, scratched, SEAT Alhambra stopped working because the clutch stopped working and then I couldn't put it in gear.
I had that horrible conversation with the garage which said "we can tow it away for scrap for £750 or fix it for £1,300 and you might get £3,000 on a trade-in".
It got traded in for a 4 year-old 1 series BMW that my wife is now driving (which is quite nice but far from perfect).
That leaves me now with the 3 door SEAT Ibiza which is a cool little car and really quite quick actually, but not quite big enough for boys going to football and people who are 6ft 3 and bikes and things like that (mostly going to the tip actually).
So, I started to look at cars which should be a joy if you do it blindly without thinking about any of the consequences of what you're doing (which in truth is what most people do and maybe should).
I found what I wanted which was just about perfect (at least for me, if not for anyone else).
I looked at the Volvo XC60 (again), yes I'm clearly a Volvo driver now and I'm not unhappy with that.
But the one I found was the Polestar crossover edition which is a true hybrid with a polestar electric power plant which drives the back wheels while the 2 litre supercharged petrol engine drives the front wheels.
It's a pretty big 'mini SUV' which does 0-60 in less than 6 seconds and is a lovely looking thing.
I convinced myself that it has 30 miles of all electric which means that most of the time I'll never put fuel in it and I can charge it from the solar panels on my house.
If I'm driving longer distances it will get 90 miles to the gallon and I'll keep it for years so the ecological damage is less than it would be otherwise.
And then I suggested it at home and then Grace, in particular, whom we've had many discussions with over the years about the consequences of things that we do and the decisions that we make, challenged me on why I was buying something so big.
She then sent me articles from the BBC about why we shouldn't buy SUV's and so the monster that I had created started to consume me (in the best possible way).
So, I looked at the XC40 and the all electric one but it only does 280 miles or so and I can't get to my parents without a charge and I don't trust the fact that charging on the motorway is good enough yet (maybe I should just take the inconvenience) and then I looked at second hand XC40's and then Alison said if I was spending that amount, maybe I should buy a camper van and then I couldn't buy a camper van because it wasn't utility enough and it was too much of a luxury and I wouldn't use it and then I stayed with the SEAT and I haven't bought anything.
The SEAT will need a timing belt soon and it's starting to break, I got stuck at the service station recently going to ride my bike with Alex when the petrol cap wouldn't open and it's done 70,000 miles and is 8 years old and it's not the milage but it's the years and everything will wear out.
F@ck this.
A conscience is a f@ck*ng terrible thing and I should be able to buy something without conscious and f@ck it because everybody else does but that would not be to walk the talk and in the end, the bright shiny material object that I buy in 3 weeks time will be the thing that takes me to work and I won't think about it again.
And so, the process I'm going through of being torn between being a person who's entitled to something like the polestar and a person who thinks that they're entitled to be something like that is a d*ck is still going on.
Watch this space as a I update you with this ridiculous battle which is going on in my mind and which I'd like to see the back of because I've got other things to think about.
Blog Post Number - 2705