The good guy doesn't always win (reprised)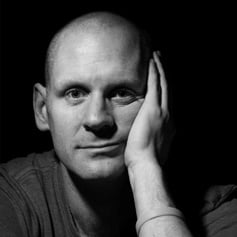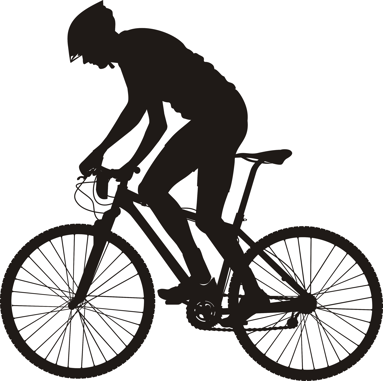 I published this first on the 2nd December 2012 and it's unlike me to republish content but today it feels appropriate to do that.
As a follow up to the text below Jody Cundy won a gold medal at the Paralympics 4 years later in Rio but he had no right to win in London, just an expectation that he might.
At many time hours and other expectations are that something will happen and because of circumstances out of their control they do not get what they deserve.
Two choices:
Carry the bitter sense of disappointment and the chip on your shoulder for as long as you can to 'seek revenge'.
Light a fire in your belly to try to grab the opportunities the next time they come along.
Disappointment is a toxic, negative emotion which drags you down to dark places and it's not helpful round about now.
Best to remember that the good guy doesn't always win and so if you're the good guy and you don't then understand that your opportunity to win is likely to come again.
Below is the blog from 8 years ago!
As part of our amazing trip to the London 2012 Paralympics, we were privileged to be in the Velodrome on the afternoon of the 31st August.
A cauldron of sport like I have never seen and I have been to plenty of old firm games in Glasgow.
Thousands of people, hugely enthusiastic and hugely noisy – appreciative of every athlete that was present and everything that was achieved. We saw 4 British medals: a Gold, 2 silvers and a bronze and 4 world records in a 3 hour session.
It is a sign of the times with British cycling that we expect such a medal haul in a single session and in fact it doesn't make particularly big news anymore, we had won several more medals in the morning. One of the events that took place that afternoon will live with long in the memory and not for the positive reasons we had hoped.
In the mens 1km time trial race or 'kilo' as it is known in cycling Team GB were as guaranteed a medal as ever it is possible to be. Jody Cundy the 33 year old Paralympic cyclist, who is missing his right lower leg, had not been beaten in this event for 6 years. The race is structured for 25 riders, each cycling 4 laps of the track as fast as possible. They exit a starting gate, which the bike is locked into, and ride as hard as they can for around about 1 minute. For many of the riders, this is their only Olympic moment – and it is literally a moment. On a 4 year cycle, they train obsessively for this point to go as fast as they can for 1 minute and see where they end up. The riders are seeded based on the previous world championship and go in reverse order from 25 to 1. Jody Cundy was last to go. Fourth to go was a Spanish rider who smashed a world record to go into Gold medal position. Third was Jody's teammate John Allin-Butterworth who missed out on the Gold medal slot by 3500th of a second.
The second rider to go was nowhere and so it came to the turn of Cundy to meet his date with destiny and to win his 2012 Paralympic Gold in London in front of his home fans.
The timing beep counted down from 5 and he exited the starting gate, his rear wheel slipped to the side and he raised his hand to say that he had a problem with his start and stopped to prepare himself for the inevitable re-rack of his bike.
The referees congregated around the machine, there was a dreadful silence for 5 minutes or so as Cundy sat down and they decided there was no mechanical fault associated with his bike and so he would not be granted a re-start – his race was over. For these agonizing moments, Cundy's clock on the scoreboard continued to count to 2 and 3 minutes until her was told that he would not be given the opportunity to re-start and the referee would not view video evidence to show what had happened. Cundy's reaction was an outpouring of emotion rarely seen somewhere like the Velodrome but her smashed water bottles, shouted and swore at officials and had to be escorted away by his coaches. He tried to re-enter again some time later to get to the commissioners and was physically carried away.
Jody came at the end of the session to apologise to the fans for his language and to explain his disappointment of focusing his whole life for 4 years on 1 minute of racing which he never got to do.
I am sure the Spaniard who won with the world record overall feels his victory slightly tainted as he was never put head to head against the best rider in the world but I guess there is a hard life lesson to learn in this which was watched by my kids that day.
The good guy does not always win.
It is easy to say that there is a recipe for success, work hard, sacrifice, postpone gratification and your time will come – for Jody Cundy it didn't.
He returned the following day to win a Bronze in the team pursuit and was very philosophical and gracious after that. He has also said that he intends to dedicate another 4 years of his life to try to win his Gold in Rio.
Blog Post Number - 2459