And it keeps on coming…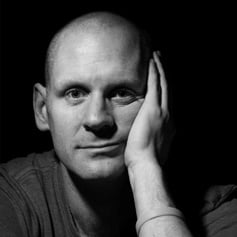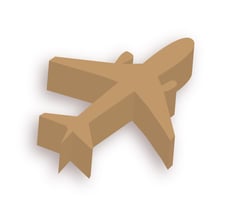 Just trying to recover from the awesomeness of the last thing and up comes the next thing again.
For a year now, I have been in negotiation and discussion and preparation for a 'lecture tour'.
Not too much detail now as I don't like to talk too much about where or when I'm going before I do (for obvious reasons) but it's enough to say that this is the biggest deal in lecturing that I have ever done, in places I have never been, to audiences I know nothing about.
I am speaking on aesthetic implant dentistry, mostly the surgical side if it and I'm doing a three-hour lecture, three times in five days.
I get to travel on the poshest of the posh seats on Emirates and stay in the most extraordinary places…
…and I'm a bit terrified.
This is imposter syndrome at its very greatest and not a humble brag.
I do think I'm ok at putting implants in at the front of the mouth. I have developed a format for teaching that to people who are less experienced than me in a way they can provide predictable and excellent outcomes.
I have shouted loudly about immediate implant placement at the front of the mouth, to which I (mostly) disagree with, particularly for people who are less than very, very experienced.
I have talked about that for years, measured it and presented it and because of that I have been asked to go somewhere else to give my view and opinion.
But I'm not good enough.
That's certainly how it feels.
In the world of 'the new' at the early stages of projects like this one, when the avatar in my head tells me how it's going to be, it is a wonderful thing.
By this stage the lecture would be written and rehearsed in front of other groups. The tech would be set up and all the logistics of what luggage I'm going to take and what I'm going to do while I'm away will have been sorted.
But that would be to assume that this was the only thing in the calendar and, let me tell you, that is not the case!
For that reason and over the next little while I will be scrambling to get this thing together in a way that I thought I wasn't going to have to do.
I'll be like the proverbial swan who's cool and calm on the top and kicking like God knows what underneath. It will have to fit in with the rest of the sh** (and God knows there is some sh** to deal with at the moment) and balancing it with the fact that my son, at least, does not want me to go.
Watch out though because you can come with me, at least in avatar and proxy form.
This one I'm going to talk about quite a lot because it fascinates me.
I might never get the chance again to live the way other people live who operate 'on the circuit'.
Watch this space and wish me luck. I am sh***ing it!
Blog Post Number: 1785