A Year in the Life…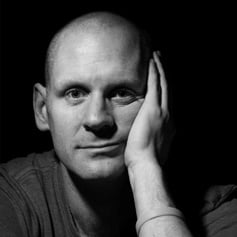 "You'd be amazed at what you can achieve in a year". The View – Same Jeans.
The Campbell Academy Year Courses are open and already taking bookings for Year Implant 1 and 2 for 2019.
In the last few weeks we have done clinical days for both groups, where delegates have brought their patients to the clinic and placed implants under direction following the teaching an education they have had throughout the year.
Year 1 is an intensive course with lecture based, practical based and clinical learning to take you through straight forward implant dentistry and to make you comfortable and happy with that discipline.
Year 2 goes a stage further into advanced implant dentistry with more complicated cases. You can mix and match from different courses that suit your practice profile.
Both of these are backed up with a really active online discussion platform which means that all the modules are joined together as people share cases and speak to each other about the trials and tribulations.
One of our delegates attended Year 1 last year and has raised himself to such a level that last week I was working with him and assisting him to do a sinus grafting case in the practice, learning and practicing skills that he will be able to take back to his own place for the rest of his career.
This type of thing is a common occurrence throughout our courses.
This is all part of a planned pathway to take people through straight forward, advanced and complex implant dentistry towards a sustainable level of clinical practice that will last them and nourish them throughout the rest of their career.
It's not the same as any other Year Implant course, in fact they're completely different and probably not for everybody.
If you want the cheapest, fasted and least amount of contact with a promise that you will probably be brilliant at implant dentistry with the least amount of investment, time and money then I promise you this course is not for you.
If you want to be part of a group of people who are trying to do things properly, to the highest possible quality for the long term, it's definitely worth a look.
We're taking bookings now, you can get it here.
It'll be great to hear from you.

Blog post number: 1781