A New Kind of Peer Review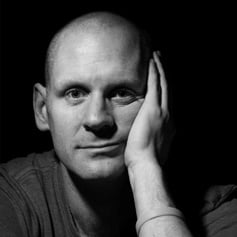 In 1997 when I started Vocational Training after three years working in the hospital service I began to feel somewhat isolated in my practice in Ilkeston despite the fact I was doing VT training on a Friday out of practice.
It got worse after my Friday study days ended in 1998 and I began to get my head down and work in my surgery all day, every day.
At that time my then Principle introduced me to the concept of peer review. This was a new initiative, funded by the government where dentists could get together (paid – fancy that!) to meet up and discuss different subjects and cases. The peer review group that I was introduced to was a wonderful group of people who were all very committed to providing high quality care for patients with a broad range of skills across the Profession.
I learned a lot from that group.
In 2010 at the practice in Nottingham we reinvigorated the concept but called it a Study Club and for 2 years it was a roaring success with 40 people turning up monthly over 2 separate evenings to discuss different subjects, topics and cases; but it ran out of steam and the numbers dropped. Everywhere we looked everybody seemed to be doing study clubs and the concept became diluted.
As is always the case with these things though they need reinventing and reinvigorating to continue to be successful. It's not enough to set something up in the first place; you need to continue to work really hard to keep it going.
So, in November after we presented the Learning from Failure conference with almost 60 people at The Carriage Hall in Nottingham, openly discussing problems in dentistry, cases, learning from failure and hearing from some wonderful speakers we knew it was time to reinvigorate the concept and reinvent it for 2018.
With that in mind I am delighted to announce the launching of 'Peer Review with The Campbell Clinic'. It's long past the time when we should of be getting together with our Colleagues regularly to be able to talk about cases, problems with running dental practices or just being dentist and sharing our woes and learning from each other.
This is our Study Club with a difference.
It will be launched on the 28th February with Chris Barrow. Chris has been a long-standing friend of the practice from the days when he intensively coached us towards some sort of business stability. Chris' title for his lecture will be 'Winter is Coming' and he will be investigating the changes in circumstances in dentistry again, with what looks like the downfall of corporate dentistry as some of the larger corporates appear to explode from the inside out. He will discuss the impact this will have all the way across dentistry from dental teams to associates to principles and the prices of practices; but more importantly some tactics and strategies as to how we might survive this as a group and prosper.
Chris has done this many times over the years and his insights, to me at least are priceless.
In 2013 Chris helped us launch The Campbell Clinic as a thing, and that evening we had 120 people at the Riverbank to hear what he had to say. It would be amazing if we could start the Peer Review with The Campbell Clinic in the same way.
I said this will be a study club with a difference though and we intend to launch a closed Facebook group, which will allow us to share problems, difficulties, cases and circumstances and to discuss these as a small tribe who are trying to do the best thing for patients.
At The Campbell Academy we found this to be an enormously successful forum where people feel they can openly and honestly discuss issues and difficulties with the group.
This will not be a public Facebook group and it will not be open to all. It will be really carefully and clearly restricted to people who are part of the Peer Review with The Campbell Clinic group; therefore local practitioners wishing to make a difference in the East Midlands area.
We intend to run Peer Review with The Campbell Clinic utilising all the skills, experience and knowledge we have at the clinic together with outside influences as we go forwards. We will use the first few meetings to engage what those that attend want and try to book speakers accordingly with that in mind. We have provisionally put forward 15 dates to take us up to April 2019 to give you a flavour of what the study club will involve.
We will based either at The Riverbank in Nottingham or at the practice depending upon the numbers of each evening. We also intend to run 'tandem evenings' where we invite team members at one site and clinicians at another before bringing them together at the end of the evening for a meet and catch up.
The details for Peer Review with The Campbell Clinic are all listed on our website with available booking. You can also book by telephoning the practice or emailing.
We intend to make a small charge for each of the study clubs of £20 (including VAT) and this will go directly to our two charity projects, The Friary and Bridge2Aid. 100% of the £20 will go to the charities and it's merely to try and add some value to the clubs to reduce the inevitable heavy attendance rate that sometimes happens when you set things up for absolutely free.
On a final note, in relation to the launching of this wonderful and exciting project for us, the second meeting on March 27th will be a special one from me.
In 2015 I spoke to the British Dental Conference about my experiences of a GDC case and also some solutions for the Profession that I thought might help in view of what I had been through personally.
It was one of the highlights of my career.
I vowed that following that day when I received a standing ovation in the main room at the British Dental Conference that I'd never do that lecture again, but I've decided for one night only we're going to present 'my GDC case and other more important matters' for our local practitioners in the East Midlands.
If you think that's something that you might be interested in or would like to contribute to the discussion that will no doubt happen afterwards long into the night then it will be lovely to see you there.
It's a big deal for me to do it again and I don't think I'll do it after that.
I hope you feel this is a worth while effort, we would be really keen to have as many people as we can to begin to engage and to show people outside of the profession that we do care about what we're doing and we can talk to each other and improve and grow as a group.
See you soon.
Blog post number: 1516