A flag in the sand - a light at the end of the tunnel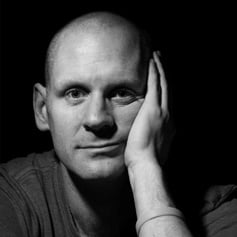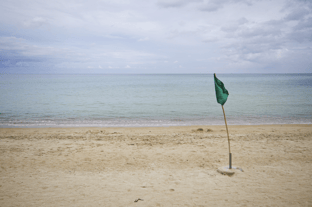 Let's not do that thing where we say, "it's been a cr*p year hasn't it?", clearly the obvious is obvious.
One thing that keeps us going through the most difficult of times is hope and hope that things can get better.
I don't hope for normal or 'returning back to normal', I hope for better.
I hope for a time where we can collaborate better.
I hope for a time where we can work together in a way that is better.
I hope for a time where the camps in our profession and in our society can speak together in a better way.
One way that this works is the meeting and sharing in larger groups of people around the work that you do and the biggest thing on my horizon is the ITI UK and Ireland Congress in 2021.
This is one of the events that has been postponed or juggled as a result of the year we've had but it is now set to take place in Edinburgh at the start of October. It includes an extraordinary programme of speakers who could not fail to inspire anyone involved in implant dentistry.
There is a social programme too (if that's possible) and I look forward to that thinking that we may be in a position where that could happen, and we could get together with friends who think the same way that we do about the things that we think about and share ideas and fun and laughter together.
There's programmes for nurses, programmes for hygienists, a chance for everybody to meet together in the most wonderful of cities in the second half of the year when it's just possible that things may look an awful lot different than they look today.
We're planning on taking quite a few people from the Clinic and I hope that you will look at it and think about going with some friends too and meeting some friends.
There are about 400 places but we recon that between us at The Campbell Academy and through the group of people that we know, we can take about 100 and make a massive contribution to the people that meet together.
The ITI Congresses have honestly been the best CPD that I have ever done, and they never fail to disappoint, both in terms of the content that you get for your work but also in the atmosphere of being together in a group of people who are not trying to score or get one up on everyone else.
I really encourage you to come, I would love to see you there and I promise that if you come as part of our little tribe, I'll at least buy you a beer (although I might be 100 beers down by the end).
See you soon and hope to see you there.
Details are here.
Blog Post Number - 2595