A chance meeting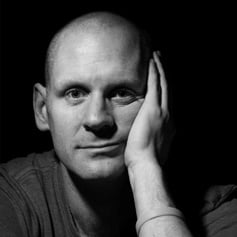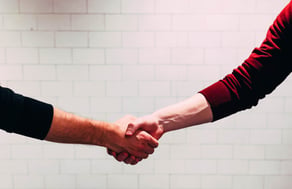 Walking through the waiting room this week a lady came out of treatment room three and came straight towards me with her mask on.
Classic first words…
"You don't remember me do you?".
"Oh sh*t, where is this going to go" I thought.
She said her name and I remembered her immediately (from 10 years ago).
An extraordinarily successful individual in many aspects.
Someone involved with a global conglomerate that turns over between 40-50 billion pounds per year. This lady exists at highest level in that business.
From my part, I had to replace her two upper front teeth ten years ago.
Maybe one of the hardest things to do in implant dentistry and to get right is to replace two upper central incisors.
Very hard to place implants side by side at the front of the mouth (particularly in someone like this who has a high simile and high requirements).
And so, when she said her name I thought "hmm where is this going to go now".
She's not been into the practice for a little while because she's been living in London although she still retains her place in Nottingham!
She hasn't been able to see her dentist who she sees routinely in London because she hasn't been there so she came to see Beth our Hygienist.
The crazy thing is (as I am a complete bore) I was going through some presentations a few nights ago and her clinical case is there.
I had used it as part of my teaching presentations in China in 2018 for explanation of the complexity of these type of cases and how it's still best to do them carefully and slowly to try and achieve a long-term result.
Luckily for me, she was delighted to see me (could have gone either way that ay?).
She was staggered by the new building and staggered by the success of her restoration.
She's now in her early 50's so only another 50 years to live but I asked her if I could just take her into surgery and take some photographs and I did and I was pleased (and I'm hardly ever pleased).
What I'm pleased about is that she's delighted.
What I'm also pleased about is that she's likely to have the restoration at the front of her mouth like this for the longest possible time and for years and years to come from now.
What I'm also delighted about is that it vindicated my technique and my method that I have tried to explain to so many people and in so many fights about doing it wrong.
One swallow does not make a summer and one case does not make it work but 23 years into my implant career; I have case after case after case like this and meeting after meeting like this.
I didn't provide implants somewhere and then move along after two years, I've been in pretty much the same locality for 23.
There have been minor tweaks and modifications to the way that I do this based on advances in science which I'm happy have been proven by people cleverer than me.
But, the opportunity from walking across a waiting room in a chance meeting to see someone who's delighted and to reconnect and then to take a photograph of something that you helped to build 10 years ago which is still exactly as you hoped it would be; is quite an extraordinary job and one that I will never ever get bored of doing.
Blog Post Number - 2651