5 medals and a book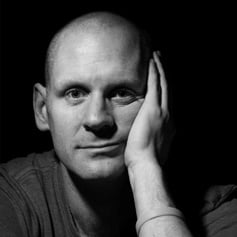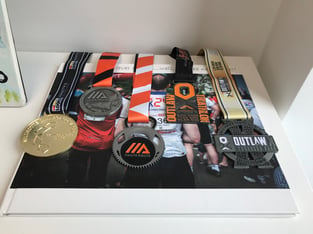 On my desk are two stones and a broken toothbrush. One of the stones signifies the fact that "not all that glitters is gold" and the other is my white stone which I wrote about previously.
The broken toothbrush is a broken toothbrush handle from the start of lockdown 1 (I never want to forget what that felt like, as hard as it was).
To the right of me is a book and on top of the book are 5 medals.
The book was a 24hr bike ride from 2013 that 20 of us did in a group of 200 from Manchester to London.
It's the photographs taken by my friend Stuart and an experience never to be forgotten.
The 5 medals span 5 years of my life. One is the medal for completing the Outlaw triathlon in Nottingham in 2015 (my one and only iron distance triathlon).
Following the diagnosis of the knee injury the year after there is a medal from 2017 for the Marmotte which is one of the oldest and most famous sport tours in the world (that's a gold one).
There are two Haute Route medals for different stage races in Italy and France and then one from the OutlawX last year for which I competed in the relay (really, really badly but which optimised the struggle of last year and the attitude of just trying to get something done however small and insignificant it seemed).
The reason to tell that story is because surrounding ourselves with things of significance to me, is more important than surrounding ourselves with things of financial value.
You can't really buy a gold Marmotte medal, you have to earn it but it's not harder to earn that medal than it is to earn the one from the relay last September where I was completely broken and produced the worst time I've ever done in a relay on a triathlon bike.
Laying down the foundations of things of significance to call upon them later for further motivation is essential and central to how I operate and how I suspect most other people do.
Earlier today I sat in front of someone who is interested to come to work in the clinic in a non-clinical role. We had a long discussion about what happens when the money bit gets right and then you can get on with the work.
That's what things of significance are about.
Chasing after money is one thing but chasing after significance is where peace and contentment live.
Blog Post Number - 2695