18. Prethics...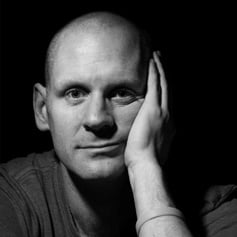 18. Prethics – published 07.01.2013
This was on of my 'game changer' blogs that people actually started to notice and was taken up and championed by Chris Barrow.
It's one of the concepts that has emerged through the blog which has demonstrated the value of writing to myself on a regular basis and it underpins the philosophy of our practice and organisation. If I had been cleverer I would have trade marked this and written a book and tried to go on television to talk about it, but that would have meant travelling and spending more time outside the sphere that I'm already in. I'll just speak in content every time I speak about it and try to develop a business based on it's principles.
And so, on the train journey back from London after presenting my first ever Webinar the philosophical light bulb finally came on.
And so from now on it will be know as 'prethics' in my world.
For some years now, and more intensely in the last few years, I have struggled to find my place in the modern commercial world of dentistry. Perhaps from the outside it doesn't look quite like that with what appears to be a very successful business, both clinically and financially, but I have wrestled many times with the concept of profit versus ethics and from now on I will call it 'prethics'.
This has ebbed and flowed over the past few years but has come to a peak on occasions, for example the time when Chris Barrow shouted at me in a restaurant "You think sales is an STD".
In my mind prethics is a linear scale. A flat, horizontal line with profit on the far left and ethics on the far right. Profit is crucial in running and independent dental practice but it surely cannot be the only consideration. The best description I have ever heard of this is as follows: "profit is to business as oxygen is to a human. Essential for life but not the meaning of life"
We will continue to strive to make a profit in the practice to allow us to re-invest in our team, re-invest in our technology, equipment and premises and to provide a better and better clinical and customer experience for our patients. This will allow us to fulfill our duty of care, not only to our patients but also to the people that work within our organisation by providing them with the lifestyle and rewards they deserve.
Ethics is an altogether different thing. In all likelihood set early on in our basic belief systems, in part by our upbringing and our environment.
What I suddenly realised when the philosophical light bulb came on the other night was that everybody has their own place on the prethics linear scale. Some people sit far to the left minimal ethics and maximum attention to profit but other people sit too far to the right and this is equally as damaging. To ignore the commercial elements of running a business is to condemn it to death early on.
In my mind, a huge part of dentistry has shifted too far towards the left of the line. Taking corporate dentistry for instance who appear to have very limited interest institutional ethics but a huge profit-led culture (many of the larger organisations are effectively run by banks).
I will still believe that there is a large cohort of people who exist around the middle ground, balancing their heartfelt ethical philosophies with a knowledge that they need to make a profit both for the survival of their staff and their patients. This is it now, this is the game for the rest of your careers. To be able to balance the two of these opposite masters to provide something brilliant.
It's called prethics.
Blog post number: 1515