16. Introducing...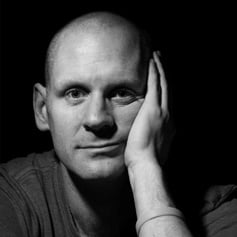 16. Introducing Mr Omar Hassan – published 01.12.2012
There is no doubt that the 2012 Olympics and the experience that I had there was instrumental and inspirational to both me and my family.
I wrote a series of blogs about it at the end of 2012, it had shaped my year. I had looked forward to it for many years.
There is one story though from the Paralympics that stands out that I've used and continue to use regularly while I'm lecturing, it is a healthcare test.
This was the blog about that. It still makes the hairs on the back of my neck stand up.
As I continue to write about our trip to the Paralympics I could tell you about Mark Colbourne, who set a world record in the Velodrome or Richard Whitehead's 200m in the Olympic stadium or I could talk about meeting Claire Williams on the Olympic Park who won Bronze in the discus. But I would rather tell you about Omar Hassan.
After we watched a British Gold medal in the stadium on Saturday morning there was a 1500m race for athletes with cerebal palsy. We were at the bottom end of the track, furthest away from the start / finish line when the race started. By the time the athletes at the front of the race finished their first lap and headed back around the bend, there was one athlete still left at our end of the track, running in the third lane. Slowly.
Alison turned to me and asked "why is he in the third lane?" I said to her "because he knows he is going to get lapped and he has moved out of the way"
Omar Hassan was lapped twice. By the time the other athletes had finished the race he had 2 laps still to complete. He had hurt his ankle at the start of the race and was unable to make his usual pace but refused to stop. He continued around the track for 2 full laps and I watched the stadium respond to this mans courage. It was like watching a slow Mexican wave as everybody – 80,000 people – in the stadium stood up as he passed, crying, shouting, acclaiming him. When he finally crossed the line over 11 minutes later the ovation was like that of a British Gold medal.
It was a privilege to see.
I will never forget Omar Hassan - everything he stands for and the lesson, myself, my wife and my children learned that day.
The trip of a lifetime.
Blog post number: 1513