14. Human Being...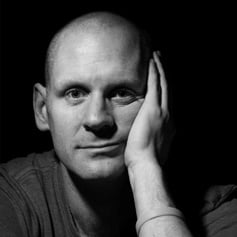 14. Human being Vs. Human doing – published 06.11.2012
Published on the 11th November 2012 and at the time of the year when I am usually just about broken.
Alfa males in their 30's are human doings and that trickled over into my 40's, but it's 5 years since I wrote that blog and I'm soon to be 46 and I've definitely managed to force a bit more human being into my life.
I have a long-standing patient formally a GP who then started work in industry and unfortunately suffers from manic depression.
He is a wonderful man and I see him every 3 months in the practice for "a review of his implants" where we have a coffee and a chat for 15 – 20 minutes. He likes to catch up with what I have been doing and I love to talk to him for a short while to give me a bit of perspective.
A few appointments ago he accused me of being a 'human doing' instead of a human being (suggesting that that was not a good thing)
Several appointments later he came back, having pondered this and then said "perhaps you're right, perhaps I am too much of a human being and not enough of a human doing"
There is no question that Alison and I live our lives to try and fill every single minute but last week was an example of where the human doing completely overtook with no time to reflect on anything that had happened in what was a colossal week, therefore reducing the impact of some wonderful experiences. On the Friday Alison was out with her friends and out in the evening and I had a full on day at work before finding out that the kids were finishing school at 3.30 instead of 4.30 so I had to dash out of work to collect them, take them home and sort everything out and get them to bed. I then had to sort out all of my gear to travel to the Vitruvian half iron man triathlon the following morning before getting to bed as early as possible before my 3.30am start. I rose at 3.30am and arrived at Rutland at 4.30am to register at 4.45am, be in the water at 6.30am for a 5 hour race. Returning home after that I thought I might get an hour in bed as we were going out that evening but I had to go to the practice to see an emergency and then the kids wanted to go swimming. I came home from swimming, got ready and went out on the Saturday evening. I then got up the following morning and took the kids swimming again!
Running about back and forwards for a dance show for my daughter we then got the train to the Paralympic closing ceremony, stayed the night in London and got the 5.30am train back on the Monday morning. A full day at work followed by work in the evening. I was then back in work on the Tuesday morning before travelling to Crawley in Gatwick to lecture to the Straumann sales team and have a meal with them in the evening. Back up early on the Wednesday morning to travel back to Derbyshire to the practice there and then home to prepare 2 days of lecturing to the Straumann dental team course myself all day Thursday and Friday. By Friday night I was absolutely wasted.
It took me several days to calm down and look back on what was an amazing week with some huge highlights including the race, the closing ceremony, a great trip to see the Straumann sales team and a brilliant team course.
Sometimes I feel I have to dial in a little bit more human being into my life and a little less human doing.
Blog post number: 1511