10 Years On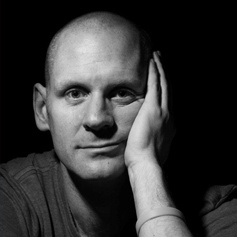 One of my patients from over 10 years ago returned today to talk about some other implant work after he had lost a couple more teeth and felt it was time to think about replacement options.
This is now becoming one of the most common referral pathways for me.
Aside from the fact that this is a complete joy and the fact that the stuff you did 10 years ago was not so bad, it gave me an opportunity today to reflect on where I am and what has changed.
For the record this gentleman has had a three unit bridge in the upper left with no significant grafting and I'm delighted to say it is a screw retained bridge with the implants in the right position that I provided from start to finish (and it's still there much to the amazement of my team as far as the restorative work is concerned). With that in mind though I was able to have a good look at it as I was considering placing implants in his lower left quadrant beneath this.
First of all we didn't have a CT scanner in those days so we took an OPG and measured it with a ball bearing and then went in to check the ridge width basically as we did the surgery. We could do ridge mapping with calipers or we could use an endo file for the same and cut down modules but it was pretty hit and miss.
There was no such thing as digital technology in terms of digital wax ups or guided surgery, now days his surgery would have been a stonewall guided surgery case. Although to be honest it would be hard to see the implants in a much better position than what they are (but that was a fluke at that time I promise). Finally though the weight on expectation, consent and documentation is just extraordinarily greater than ever it was then.
My consent letters then were half the size they are now and five years before that had been half the size again. The prospect of the GDC did not even cross my mind at that stage.
Things have moved on extraordinarily far. It's fair to say my staff are in a different league, the clinical team that surrounds me is a completely different level and the technology that we have available to us to trial surgery and to demonstrate to patients in advance is a million miles away.
Funny thing is though it was two implants and a porcelain fused to metal bridge and despite the diagnostics that goes around it and the information and consent, if he attended today with the same gap his treatment would have been the same design of restoration.
Interesting.
Blog post number: 1425