10 years from now - an anecdote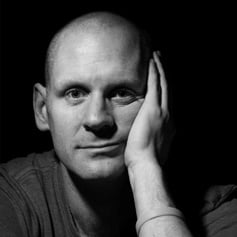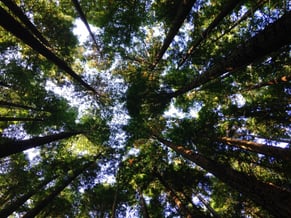 I forgot to bring lunch the other say for Carl and I, and so we walked down to Costa beside the practice.
In the early days I said I would never go to Costa and I still have never been to McDonalds or Greggs or Subway but Costa seems like the least of the evils. I never take away from Costa (if I can possibly help it) because it's just a horrendous waste and so we went in to have a panini and a coffee in a reusable cup.
As we sat waiting for our food to be ready a woman came in for a takeaway large cappuccino, she rushed over to the little stand that has the milk and the spoons and the napkins on it and picked out two of the wooden stirrers whilst in the process of dislodging another two onto the floor.
She was quite frustrated and seemed quite busy and then got called back to the till to collect her food after which she went back to stir her coffee.
For some reason or another, this really, really annoyed me. She took the lid off her coffee and put her sugar in and used two (not one) wooden stirrers whilst standing on the other two that she'd dropped on the floor.
She threw the two stirrers away, left the two on the floor and stormed out because she was in a rush.
This repeated itself thousands and thousands of times that day, in thousands and thousands of places.
10 years from now we will wonder why we are f*ck@d.
10 years after COP26, when there seemed like there was still an opportunity for us to take a proper look at what we were doing, we didn't and we won't.
We'll blame each other and wash our yoghurt pots then but of course by that stage it will be too late.
What we have done to the planet is your fault and my fault and nobody else's.
We know that if we turned vegetarian and never bought anything else from China that we would probably be able to meet our 1.5 but we won't.
I will try and prepare myself and my children for how the world will change in the next 10 years, I hope you'll do the same because if all you want is Amazon and Netflix, you'll be ill prepared when the time comes.
Blog Post Number - 2917