10 Years Ago Today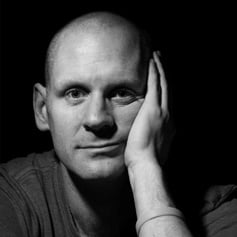 I find this hard to believe.
Roughly 3,500 days ago this evening, I was sat in my living room in the same position I am now producing this blog.
10 and a half years a VT and then an associate for the same husband and wife, Principles in a majority NHS practice in Wollaton, Nottingham and Derbyshire.
I had entered the practice in August 1997 as a VT after three years of hospital work, experience and academic examination taking.
I'd started on a standard NHS VT treadmill but doing oral surgery from 12:30-1pm as a 'treat' on a Monday. I also managed to negotiate to do a day case list in oral surgery on a Tuesday morning at Derby Royal Infirmary.
I had become a VT trainer and had taken responsibility for 6 VDP's over a time when the practices between them had 20.
I had become chair of the Local Dental Committee and Secretary of East Midlands British Dental Association. I had secured a place in the first ever Personal Dental Service (PDS contract) with an oral surgery contract in the UK.
I had started a dental implant service in 1998 and by the time I sat in my living room on the 6th March 2008 I was placing 250 implants per year, providing a large oral surgery contract and had 3 associates, even though I was an associate.
The purpose of sitting in my living that night was to have a meeting with my two bosses (the Husband and Wife).
They had come to my house, I thought, to discuss with me our impending negotiations for a further oral surgery contract with Nottingham Primary Care Trust. The meeting for which was the following week. It was actually supposed to be only him, so when they turned up together at the house he said to me "I bet you're surprised my wife is here too?". I wasn't really, but I would be now.
My son (youngest of three children) was 3 months old and we had just come through a significant health scare with my wife and son which may have changed my thought processes at that time (but I don't think so).
So as the four of us (my wife, myself and my bosses) sat in my living room on the 6th March 2008 he told me that he had sold the practices to IDH and would I mind signing this contract to tie me in to IDH for the next 18 months.
Isn't it funny that sometimes these moments in your life are absolutely crystal clear; this one still is.
There was silence for a few minutes… and then my son started to cry upstairs in his cot.
I used that as a perfect opportunity to excuse myself and go to see him, my wife told them when I was out the room that there is no chance that I would work for IDH.
They laughed.
IDH were taking over the practices on the 1st April – 3 weeks later and everything had to be sorted out prior to that. Much happened in that 3 weeks, I'll tell you about it if we're ever together, I'm happy to talk about it but the shortened version is that I spoke to IDH for about 4 seconds, I was offered a little bit of money to stay and handed my notice in on the Friday before they took over on the Monday.
I walked away from what seemed like lots into a vacuum which seemed to be filled with not very much.
I was never ever more wrong in all my life.
Recounting this to someone this week, we agreed that it's necessary in everyone's life to be lying on the ground with their teeth smashed out every now and again (metaphorically) and that's what happened.
I thought I'd lost everything, my oral surgery contract, my implant referral practice, the ability to support my family and the friends that I had worked with.
The first thing that came were the thank-yous. There were a lot of those and I still have them all.
They were from people I had helped, some of whom I didn't even realise I had helped.
Last week on the Business Course I wore a Paul Smith scarf that one of my friends and colleagues brought for me to say thanks at the time. It's very precious to me that scarf and it only comes out the drawer on rare occasions. It always reminds me of where it came from.
The next thing that came were the job offers and opportunities. Some of them actively created by myself, some of them completely out of the blue.
Finally, it was the re assurance from family, friends and colleagues that all will be well and in the end, I will always be able to find a job.
The places I have been, the things that I have done, the people I have met and the experiences that I have had in the last 10 years have been beyond any dream or expectation than I could possibly have imaged as a younger man.
The 6th March 2008 seemed like a dark day. Every 6th March since then has been a celebration and an anniversary.
Sometimes, lots of the time, it's really, really hard to see the wood because there are far too many trees in front of your face.
Blog post number: 1573