The night before, the night before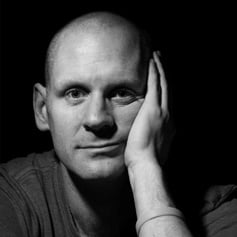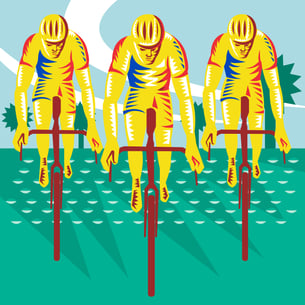 Been here before, quite a few times now and beginning to get a sense of experience and what it is like.
On Friday morning, I'll turn the first peddle in the Haute Route Ventoux.
I'll be joined by some close friends on a three day stage race in the middle of France, 111 kilometres day one, 133 kilometres day two, 21 kilometres day three.
All three days end up the "Giant of Provence" there is not a lot of hills in the middle of Provence except for Ventoux.
So the best laid plans and all that it was supposed to be different this week (and last week).
Last week was our final big week of cycling and preparation, but I had the cold as the rest of my family did and it derailed the prep.
Because I didn't prep last week like I could, I changed the prep for this week, but this is the game and this is what we do.
Work is trying to kill me this week despite trying to put some buffer zones in so that I could rest and eat and get myself in the best possible shape.
It's the night before the night before and I still have not finished packing, tomorrow morning it's leave the house at 6:30am to travel to Luton for a bit of a crazy travel day arriving at the briefing for the event at 7pm tomorrow night.
I know on Friday there will be some black spots and I know there will definitely be a time when I say, "what the f*****g hell am I doing here?"
I know there will be some elation on finishing and then the drive of going again on Saturday and I know it will be magic on Saturday if I've managed to complete the first two stages because it will only be 90 minutes up the mountain to do on Sunday and then I will be able to sit in the sunshine with my friends and feel self-righteous and feel great about myself for a short while before travelling back on Monday.
The night before, the night before is usually the start of a wonderful period of competing in these events and then going into the off season eating what I like and doing what I like and not worrying about the bike.
This year it is different, this year the plan changes.
Our next one is already written, the money has paid for the event and the date is locked.
Next week I ride a little bit, the week after a little bit more and then we'll go again.
On Sunday night, we'll celebrate whatever has happened and on Monday we go again
Blog Post Number - 2143