Orthodontics Peer review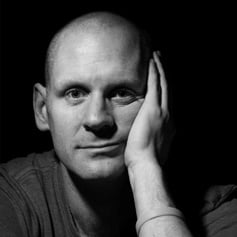 On 21st March our Peer Review journey continues with a group of like-minded practitioners who are interested in chatting about ways to get better and to serve their patients in a better way.
This time it's Andrew's turn, he's our Consultant Orthodontist, to run through some of the basics of Orthodontics for GDP's and to reinforce when to refer, when not to refer and other things you might come up against which are difficult and tricky.
This is open house on Orthodontics. Bring any questions you have, nothing is too daft, nothing is too basic (my knowledge of Orthodontics is terrible)
Andrew will be happy to discuss things at any level, from what seems the least significant to the most complicated and he's happy to talk at length about orthognathic surgery (he will openly discuss his own orthognathic surgery he had)
He can talk about when it's useful to use aligner systems and when it's not. He can talk about lingual. He can talk about anything you want to talk about.
The other thing you might be interested in from Andrew is his photography. It is quite simply some of the best clinical photography I have ever seen, so the cases he can discuss with you are beautiful to look at.
Why not come along and talk about what happens when you see kids or adults in your practice who might be interested in Ortho and how you might best look after them?
Why not come to talk about short-term Orthodontics?
Why not talk about Invisalign (and all the other aligner systems that are available)?
The discussions will go here, there and everywhere. You can bring material or cases if you want or just watch what goes on.
It would be great to see you there to continue the movement that we have of Peer Review practitioners who are interested in chatting about their practice and making it better.
Hopefully you can carve out a bit of time in your busy life to see some of this going on!
If you would like to attend you can find more information and book your place here.
Blog Post Number: 1939