An Anonymous Anecdote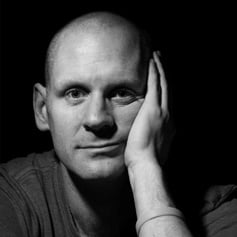 Here is an example of everything that is wrong, not just with healthcare, but probably with the world.

An example of how, no matter how much you try, sometimes you just will not please everybody and human nature is working hard against everything that the good guys try to provide.

I was recently having a chat with one of my great friends who works in health care (not dentistry).

He has recently been instructed to provide healthcare in a private setting for NHS arrangements to try and alleviate compression and waiting times etc.

So the NHS patients find them self-arriving at a posh, private setting, unlike that which they are probably used to while engaging in NHS services.

On this particular day and in this particular clinic the Patients were offered complementary tea, coffee and biscuits (which is how the institution usually treats its private patients) and so on presentation and to my friends' clinical room a patient appeared in a wheelchair with a complementary coffee in hand.

"I am not f*****g paying for this" said the patient to my friend, meaning the whole experience and the environment they found themselves in.

This is perhaps understandable as it seemed far too extraordinarily posh for an NHS establishment.

My friend re-assured the individual patient that this was an NHS appointment just in an overspill situation in a posh environment.

"I'm not f*****g paying for this either" said the patient brandishing the complementary coffee.

Again my Friend explained that the complementary coffee was complementary.

Placated, the Patient was happy that there would be no charge for the appointment and suggested to my friend that they look up the correspondence in the back of the wheelchair to list all of the problems that they have had within the National Health Service previously.

Looking in the pouch behind the patients back my friend encountered 12 packets of complementary biscuits.

Here is the problem we encounter and the one which will probably be impossible to overcome, encountering patients who will pay nothing for their healthcare but will take everything that seems to be free.

My friend had the good grace not to pull the patient up on their complementary biscuits and when they went back to the waiting room later he had noticed that the reception staff had decided not put complementary biscuits out anymore because people kept taking more and more because they had realised that they were "free".

The National Health Service is quite an extraordinary organisation, providing unbelievable levels of care and service and will continue to do so only if used reasonably by everybody that encounters it.
Blog Post Number - 2113